Generating sales-qualified leads while asserting the brand's leadership in LED manufacturing
The Client: LUMINII
Luminii is a leading specification-grade LED lighting manufacturer that engineers state-of-the-art products. The company supports lighting designers, architects, contractors, and specifiers with a wide range of modifiable solutions like linear luminaires, track lighting, and germicidal ultraviolet (GUV) systems. As the company continues to expand and acquire other LED lighting brands, it requires a committed marketing partner knowledgeable about LED lighting, architecture, and design. W.Bradford reimagined Luminii's digital marketing strategies to support Luminii lighting reps in securing new accounts, all while asserting the brand's leadership in the world of LED manufacturing.
The Task
Plan and Execute Robust Marketing Strategies
Luminii's product portfolio is as vast as it is impressive. The company hired W.Bradford to communicate its new and signature products to target audiences and support its growth across industry verticals. By tapping our LED lighting, design, and architecture marketing expertise, we have planned and executed award-winning campaigns for Luminii that drive sales and meaningful conversations.
Throughout W.Bradford's relationship with Luminii, we have supported dozens of successful product launches, generated hundreds of quality leads, secured thousands of social media followers, managed a blog popular among target audiences and influencers, and developed a world-class lighting brand revered by designers and Luminii lighting reps alike.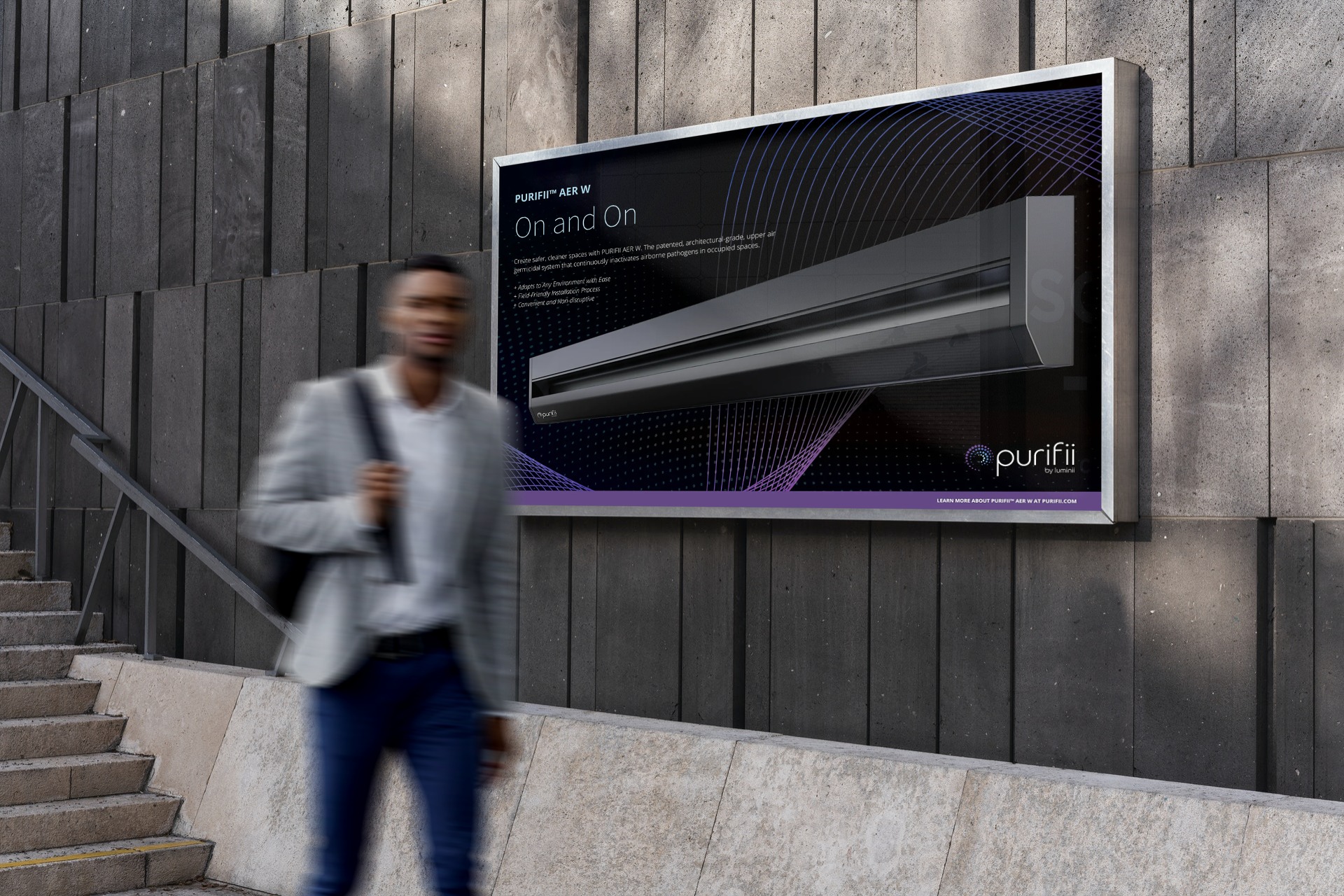 Social Media Wins
W.Bradford organizes and launches themed social media campaigns for Luminii, which have secured thousands of new followers for the brand while driving sales-focused conversations. The "Be Mine, R9" campaign conveyed the brilliant color rendering technology within Luminii products, for example, while the Stenos product launch campaign celebrated the new product line's tiny, flexible size alongside miniature props. Through creative campaigns and audience engagement strategies, Luminii continues to grow its follower base, generate quality website traffic via social media, and prove its relevance among different generations of designers.
Content Marketing
Our team developed the branding, strategy, and mission behind Live Light, Luminii's official blog, to build a strong sense of community among lighting designers, architects, and artists. On the blog, we feature leaders in the lighting design and architecture industries such as Chad Rothe, founder of Lightform Lighting, and Leela Shanker, founder of Flint Collective NYC. We also establish Luminii's thought leadership with timely, insightful pieces to generate marketing-qualified leads. Providing tips to help brands design healthy spaces with GUV technology or market their lighting design firms has helped Luminii cultivate a loyal audience of brand advocates, all while boosting quality organic search traffic with SEO best practices.
Sales Enablement Kits
Sales collateral makes all the difference between a successful product launch and a mediocre one. We design and write copy for a multitude of sales materials to support Luminii lighting reps in acquiring new customers. Beautiful and informative brochures, one-sheets, website landing pages, email signatures, videos, and social media graphics equip Luminii lighting reps with everything they need to impart product features and the brand's superior customer service before closing the deal.
Email Marketing
Luminii has acquired multiple brands and their customer email lists in the past few years. As a result, we planned and launched a creative email list cleaning campaign to properly segment subscribers and strengthen the brand's email marketing efforts. We develop email marketing calendars and create content for key audience segments to boost open rates and click rates for the brand, leading to more quality website visits and sales-qualified leads for Luminii lighting reps.
The Results
Our digital marketing strategy has taken the Luminii brand to new heights, breaking several records for the company since the beginning of our partnership.
7,500+

new social media followers (+247% year-over-year)

153%

increase in social media engagements year-over-year

330%

increase in web sessions referred by social media year-over-year

742%

increase in blog visits year-over-year

41%

average email open rate

6%

average email click rate
Imagine the Possibilities
Strengthen your brand with a custom and sales-driven digital marketing strategy.